The Crucible - Movie Citation Info
Citation Information:
File, app, ebook
Film or Video Recording
Role (Screenwriter) :Miller, Arthur
Title of film/ video: The Crucible
Studio/ distributor: Twentieth Century Fox
Year: 1996
There are 6 Featured Viewpoints and 5 Viewpoints to review.
"Battles Continue In Syria." UPI Photo Collection. 2012. Opposing Viewpoints in Context. Web. 2 Oct. 2015.
Be sure to use NoodleTools to cite articles you use.
Login: first_last
Password: 7-digit ID
If you need to revalidate your account
Hint: Super Secret Library Username and Password
include Newspaper Source Plus,
and Newswires Databases in your search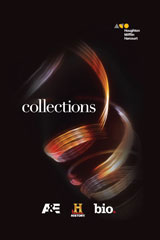 Online access to Collections textbook is available.
Citation Information:
Print or in-hand
Anthology/Collection
"Story, essay, poem, longer work" -
Author - Arthur Miller
Title of Specific Work - The Crucible
Copyright - 1953
Pages - 459--539
***********************************************
Editors - Kyleen Beers, Martha Hougen, Carol Jago, et al.
Title of Anthology - Collections: Grade 11
Publisher - Houghton Mifflin Harcourt
Copyright - 2015